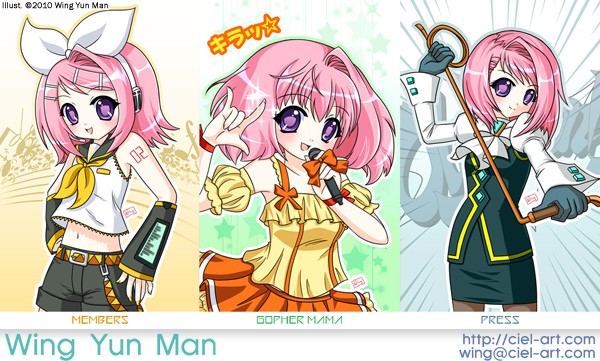 Amecon Badge Art 2010

Created: 11th June, 2010
Medium: Adobe® Photoshop® CS2, SAI

Illust. ©2010 Wing Yun Man



Following on from 2008 and 2007, I return to drawing various guises of Ame-chan, mascot for UK anime convention, Amecon.

I wanted a new change from the usual style I draw the badge arts in, so I decided on solid bold lineart and cel-shaded colours.

From left to right is Ame-chan cosplaying as: Kagamine Rin (VOCALOID), Ranka Lee (Macross Frontier) and Franziska von Karma (Ace Attorney series).