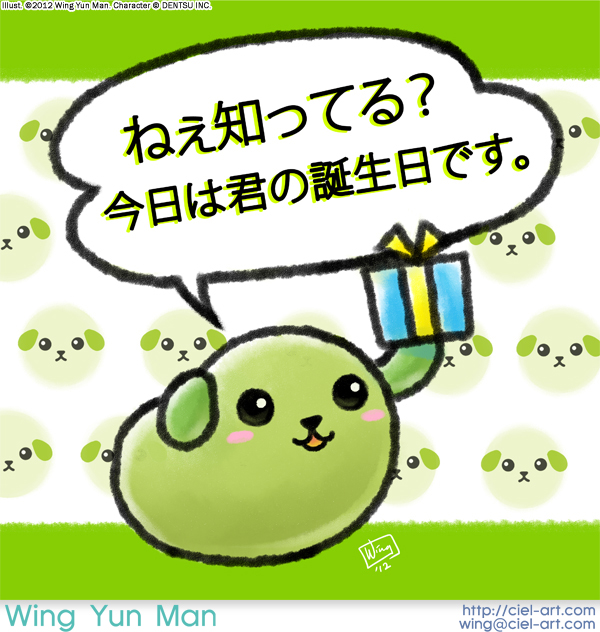 Mameshiba

Created: 22nd August, 2012
Medium: Adobe® Photoshop® CS5, SAI

Illust. ©2012 Wing Yun Man. Character © DENTSU INC.



This was a birthday card that I illustrated and printed out as an actual card for someone special. The Japanese text reads "Hey, did you know? Today is your birthday!"

It's a very simple image, but with a lot of thought put into it!