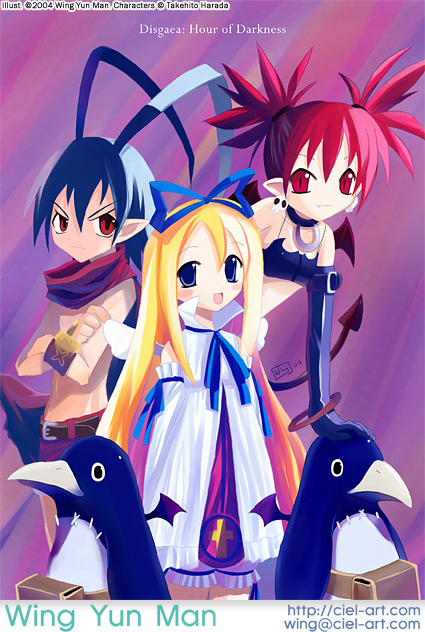 Disgaea: Hour of Darkness

Created: 3rd September, 2004
Medium: Corel® Painter™ 7

Illust ©2004 Wing Yun Man. Disgaea © Takehito Harada and NIPPON ICHI SOFTWARE INC.



I digitally painted this Disgaea fanart as a birthday gift for my friend Karsh. This provided the perfect opportunity for me to practice using Painter. I really enjoy the colouring style used in the official artwork, so I tried to reproduce the same look.