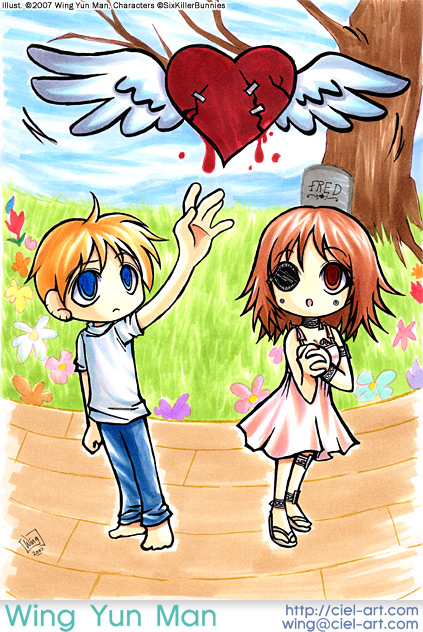 The Clarence Principle - Bleeding Heart

Created: 27th January, 2007
Medium: Copic Multiliner + Brush, Copic Sketch + Ciao, Neopiko, ProMarker

Illust © 2007 Wing Yun Man.
The Clarence Principle © SixKillerBunnies.com



Gift art for Fehed (who I still call Fred) and Shari, creators of The Clarence Principle, a graphic novel published by SLG.

I've always loved Shari's Copic colouring, which inspired me to do the fanart in the same medium.

The image is drawn mainly in my Lilith style, with elements mixed in from the official Clarence style too. I enjoyed creating this piece, markers are fun, especially if they have a super brush nib!