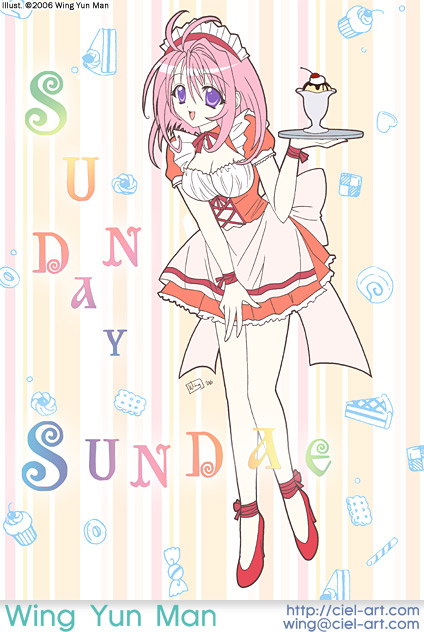 Sunday Sundae

Created: 25th July, 2006
Medium: Adobe® Photoshop® CS2

Illust©2006 Wing Yun Man



The mascot for Leicester-based anime convention, Amecon. Ame-chan is dressed in a waitress outfit, ready to serve some dessert.

The picture was supplied with base colours only and was printed in 2006's conbook (as grayscale) on the welcoming page.

Despite the colouring process being 'incomplete', I think the flat colours work well, giving the picture a stylised look- especially with the umber lineart and stroke. I finished off the image with a pastel stripe background and tumbling sweets to add to the cuteness.

The shaded version of the image is used as the Gopher badge design for Amecon 2007.