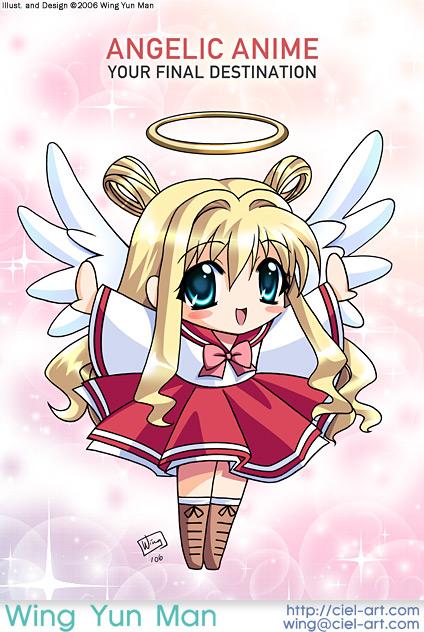 Angelic Anime ~Miharu~

Created: 11th April, 2006
Medium: Adobe® Photoshop® CS2

Illust. and Design © 2006 Wing Yun Man



This is Miharu, a cute chibi angel character designed for new UK online anime shop, Angelic Anime.

The new design is based loosely on their previous one, as they wanted to keep some of the elements of the original such as the hairstyle and outfit.

The shop sells a variety of products including Pocky, DVDs, Keyrings, T-shirts, Plushies, Manga, Cosplay, Gothic Lolita and other kinds of anime merchandise.