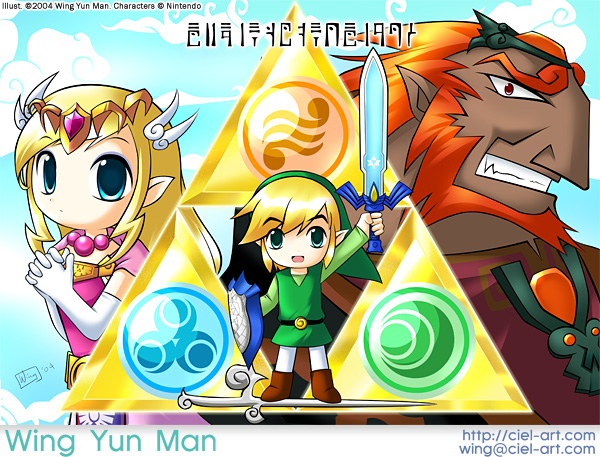 The Wind Waker - Goddess Pearls

Created: 27th August, 2004
Medium: Adobe® Photoshop®

Illust ©2004 Wing Yun Man. The Legend of Zelda: The Wind Waker © Nintendo



This is my tribute to the awesome game Legend of Zelda: The Wind Waker. I enjoyed this game so much I had to draw another fanart!

This picture features Princess Zelda, Link and Gannondorf with the Triforce and Goddess's Pearls. The pearls are Power (Red - Ganondorf/Din), Wisdom (Blue - Zelda/Nayru) and Courage (Green - Link/Farore).

The ancient-looking text at the top of the image is the Hylian language used in the Zelda universe, it reads: Zeruda no Densetsu Kaze no Takuto.