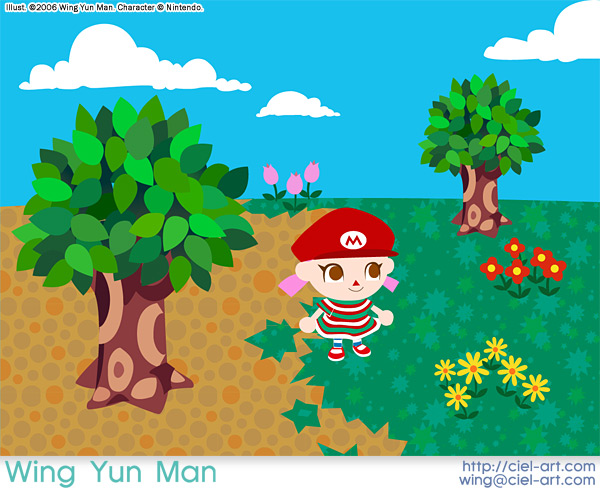 Animal Crossing Wild World

Created: 2nd February, 2006
Medium: Adobe® Illustrator® CS

Illust ©2006 Wing Yun Man. Animal Crossing © Nintendo.



I made this image at the time I was addicted to playing Animal Crossing: Wild World (on Nintendo DS).

My aim was to emulate the official art style, so I used Illustrator to practice producing an image using shapes and flat blocks of solid colour rather than lines and shades.

I haven't played the game for a very long time now actually, all my favourite animals have probably moved out!