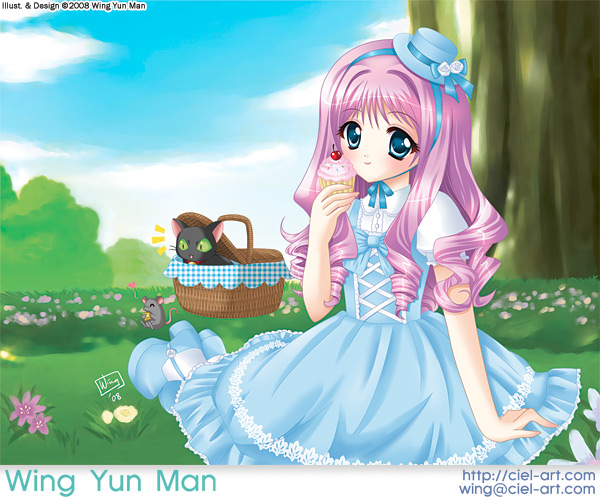 EGL Miyuki

Created: 15th July, 2008
Medium: Adobe® Photoshop® CS2

Illust & Design ©2008 Wing Yun Man



The fourth postcard for Otaku News, with the theme of 'Elegant Gothic Lolita' (but I suppose this specific style is more 'Sweet Lolita').

With Amecon 2008 being the year's summer convention, I wanted to incorporate some element related to it - that being the Gothic Lolita Tea Party planned for the event.

The postcards were packed in the conbags, which were given to every attendee of Amecon 2008.