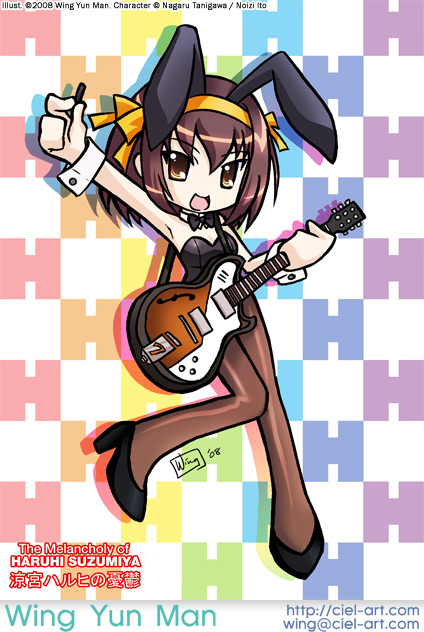 Haruhi Suzumiya - Rockin' Rabbit

Created: 18th October, 2008
Medium: Adobe® Photoshop® CS2

Illust ©2008 Wing Yun Man.
Haruhi Suzumiya © Nagaru Tanigawa & Noizi Ito



My entry for the Haruhi Fan Art Competition run by Orbital Manga, which won 1st prize!

As I wanted my image to stand out from the others, bold outlines and eye-catching colours were implemented.

I figured there would be other entries of Haruhi in her standard school uniform, so I decided to opt for one of her alternative outfits, her bunny suit.