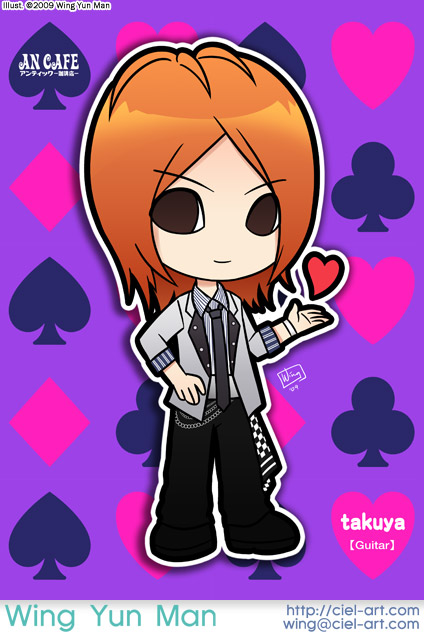 An Cafe - My Heart Leaps for T

Created: 11th March, 2009
Medium: Adobe® Photoshop® CS2, SAI

Illust. ©2009 Wing Yun Man.



Simple piece of fanart dedicated to Takuya, my favourite member of the Japanese band, An Cafe.

The title is a parody of the song My ♡ Leaps for "C" from their album Harajuku Dance Rock. The outfit featured in the picture is also from the music video of the same song.

The main reason for drawing this fanart was to make a gift out of it for Takuya when I went to their gig in London (on 24th March 2009) but things didn't go accordingly and it became an epic fail instead.