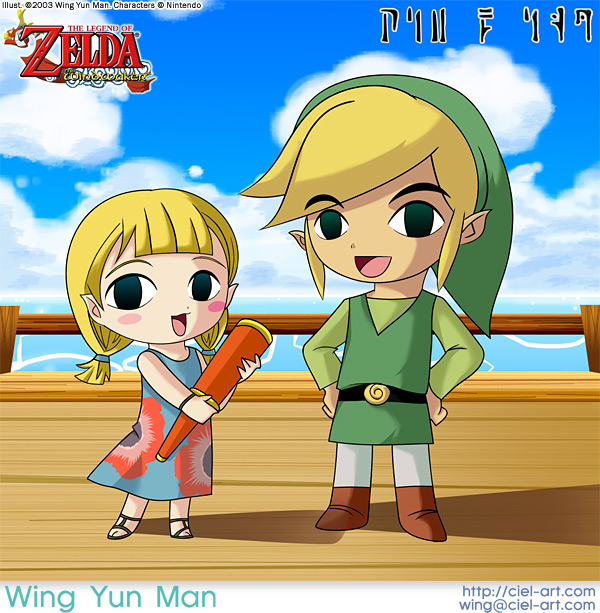 Wind Waker - Aryll & Link

Created: 4th May, 2003
Medium: Adobe® Illustrator®, Adobe® Photoshop®

Illust ©2003 Wing Yun Man. The Legend of Zelda: The Wind Waker © Nintendo.



First fanart piece for The Wind Waker, which I drew in the trademark style with the cel-shaded look as seen in the game. The symbols in the top right corner of the image is the Hylian language used in the Zelda world, it says 'Aryll and Link'.